This week on SlapperCast:
Our new album Blagmatic is DONE! Now we move on to finalizing the artwork.
BLAGGARDS BREW COFFEE will soon be available!
We have a new sponsor: SKREWBALL WHISKEY
Also announcing WILD ROVING: OMAHA, a five-day getaway to our second home in Omaha, Nebraska coming up this July.
Join us on RewardMusic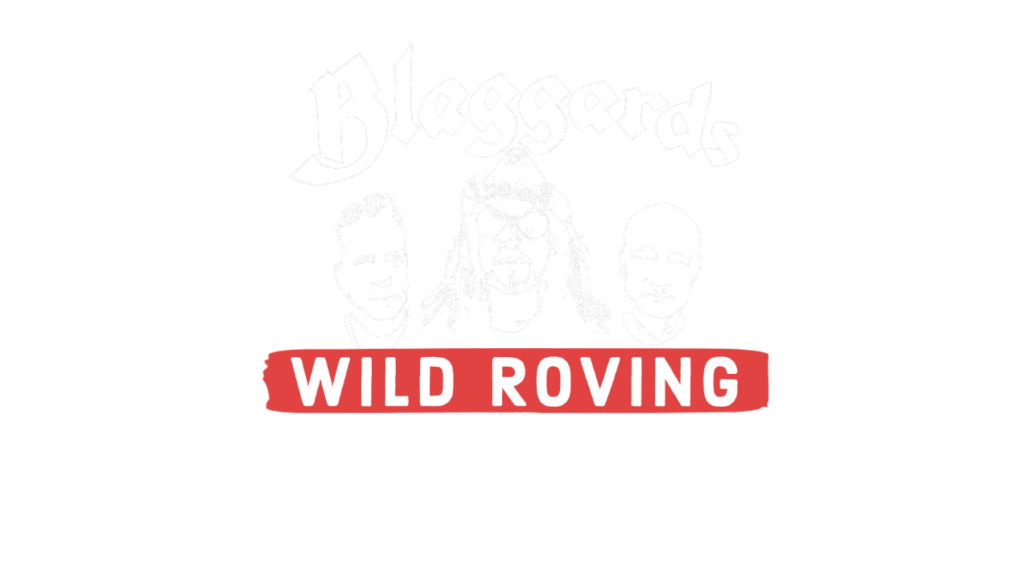 July 18–July 22, 2021
$699 per person, land only
SIGN UP DETAILS COMING SOON!
DAY 1

July 18 Sunday

Arrive in Omaha – For great deals on flights, call our friend Shelby Goodrum at the Travel Design Lounge at 402-399-4747. Tell her Blaggards sent you.

Arrive in Omaha and get settled into your suite, have a cocktail, and then we'll pick you up for a private house concert with Blaggards.

DAY 2

July 19 Monday

The First Annual Paddy 5K and Blaggards Charity Concert at TDL – Full hot breakfast at the hotel. Then we will pick you up for the Paddy 5K! Run, walk, crawl, or just wave at Paddy as he does the lake loop. Yes, there will be prizes. Catered lunch at the lake with Blaggards' favorite chef. Back to your suite then off to a Blaggards show for "Learning For All". Hors d'oeuvres at Travel Design Lounge and then dinner on your own. The Legacy neighborhood has everything from gyros to sushi.
DAY 3

July 20 Tuesday

Pubs and Zoo – After breakfast, we are off to tour Omaha's World Class Zoo. Currently running neck to neck with San Diego for best Zoo in the World. Too many choices to list here. Chad will be feeding giraffes and Eric might pet a stingray with you. We can have lunch together or your can choose to venture out to one of the many restaurants in the zoo, including the Omaha Steak Patio. Then we are off for a Smalley Crawly in the Old Market District. First beer is on Chad! Dinner on your own before we return to the hotel.
DAY 4

July 21 Wednesday

Wild Omaha Tour/Omaha Beer Week – After breakfast, we will meet your guide for the Wild Omaha Tour. Surprises and delicious microbrews around every corner. Bring your camera, because your friends won't believe you did this in Omaha.

Lunch on your own. Then back to the hotel for drinks and TEXAS BBQ. Acoustic outdoor Blaggards concert on the patio at the hotel.

DAY 5

July 22
Thursday

We will see you again – After breakfast, we will announce the winner of the first BLAGGARDS PHOTO CONTEST.

We will say FAREWELL for now and get you to the airport.
FOUR nights of hotel accommodations,
NINE meals,
THREE Blaggards concerts,
zoo and aquarium tickets,

swag bag, and
enough fun summer memories to brag about all year long.