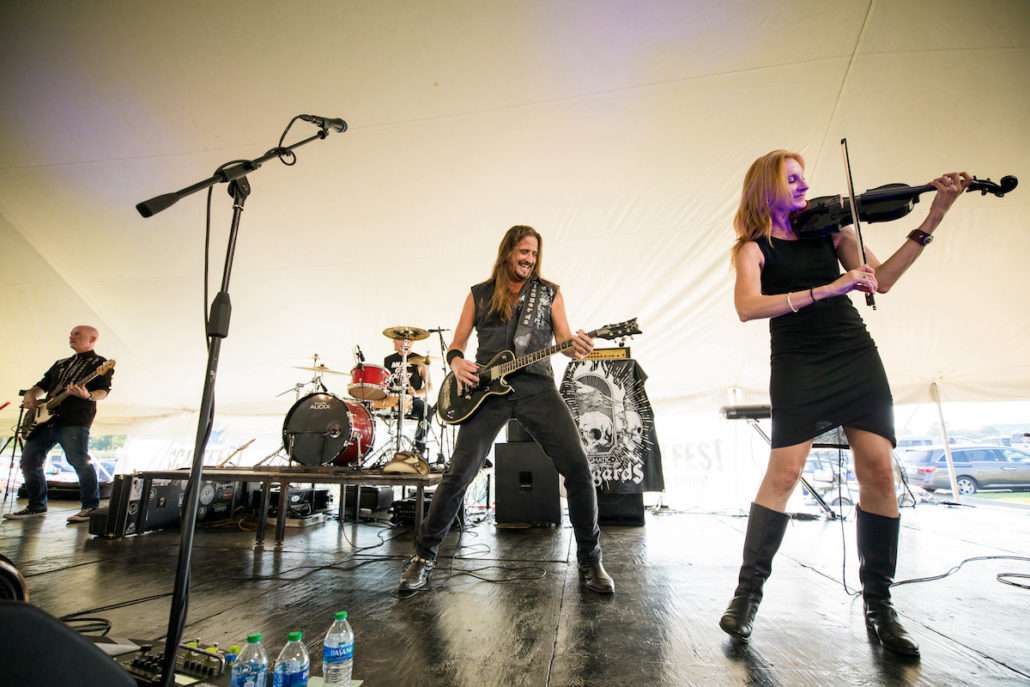 Blaggards (no "the", pronounced BLA' GUARDS or BLA' GHERDS, depending on where you're from) formed July 2004 in Houston, Texas.
We play what we call Stout Irish Rock, traditional Irish music mixed with rock n' roll, informed by everything from Johnny Cash and Elvis Presley to Thin Lizzy and Black Sabbath. We are most frequently compared to bands like Flogging Molly, Dropkick Murphys, and the Pogues.
We released our new album BLAGMATIC in July 2021, and our latest single release "Come Out Ye Black & Tans" hit streaming services on March 13, 2022.
Blaggards are lead vocalist/guitarist Patrick Devlin and bassist/vocalist Chad Smalley, featuring Kevin Newton on drums and Heide Riggs on fiddle.
Front man Patrick grew up in Dublin, Ireland, and tended bar in Irish pubs and music venues for many years before starting his first band. From his perspective behind the bar, he realized there was a local demand for Irish rock music that nobody was fulfilling. In 1996, to this end he formed a band called On The Dole. Although the band did well, opening for legendary Irish touring acts like the Wolfe Tones and the Saw Doctors, eventually Patrick decided it was time to clear the decks and start again.
In 2003, while hosting a weekly open mic at an Irish pub, Patrick met bassist and singer Chad Smalley, a veteran of the Houston music scene who had recently returned from New York and was looking for a new project. The two of them soon began singing and performing together every week, developing a tight vocal harmony style. A year later, Blaggards was born.
Arizona-based fiddle player Heide Riggs began playing violin at age 11 and holds a Masters of Music Performance from ASU School of Music. In high demand as a Celtic fiddler, she has performed with dozens of bands and symphony orchestras. She also recently published "Fiddler's Full Circle", a book about her journey in learning and performing Celtic music, and style tips for playing traditional tunes.
Joining Blaggards as their newest member, drummer Kevin "Turbo" Newton brings over two decades of experience touring with punk bands Pummel and The Easy Kill. Not only a great musician, Turbo is an energetic performer whose dedicated mindset has breathed new life into everything the band does.
Blaggards maintain a rigorous schedule, playing constantly throughout Texas and touring nationally several times a year. We've also toured Ireland every year since 2010.
Our music has appeared in movies and TV. An original instrumental entitled "Kerfuffleful" appears in the New Line Cinema motion picture How to Be Single, released February 2016.
"Drunken Sailor" and "Big Strong Man" from our first CD, Standards, were both featured in episode 86 of the CBS series The Good Wife, aired on March 24, 2013.
"Big Strong Man" also appears in the British film The Kid, directed by Nick Moran and based on the best-selling book by Kevin Lewis.
endorsements
Patrick endorses Diamond Guitars and Diamond Amplification. Turbo endorses SJC Custom Drums.