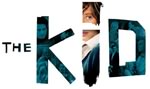 We're thrilled to announce that our rendition of "Big Strong Man" from our first CD Standards appears in the new film The Kid, starring Rupert Friend (Pride & Prejudice), Natascha McElhone (The Truman Show), and Ioan Gruffudd (Fantastic Four). Directed by Nick Moran (Lock, Stock and Two Smoking Barrels), and based on the best-selling book by Kevin Lewis.
The Kid premieres in the UK September 17. US and worldwide release dates have yet to be announced, but you'll be the first to know!
In the meantime, check out the trailer.