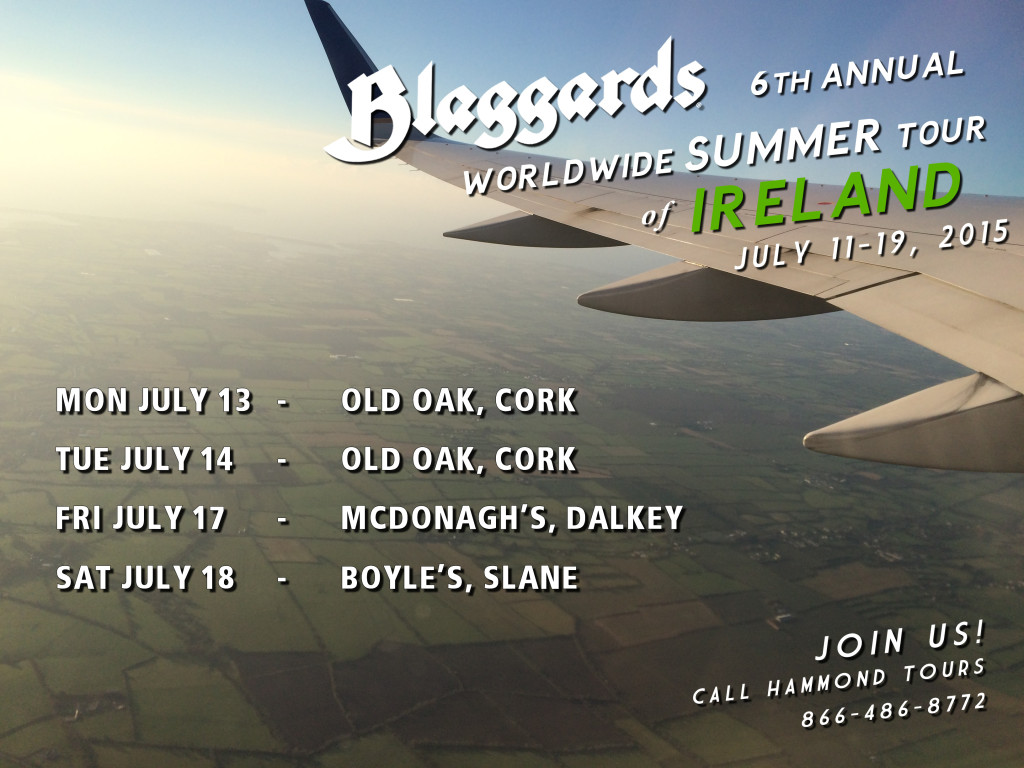 The tour dates are in for our Worldwide SUMMER Tour of Ireland!
Monday, July 13 &
Tuesday, July 14 at Old Oak in Cork.
Friday, July 17 at McDonagh's in Dalkey
Saturday, July 18 at Boyle's of Slane.
Join us! Check out the full itinerary with pricing info, and call Hammond Tours to book your trip at 866-486-8772.