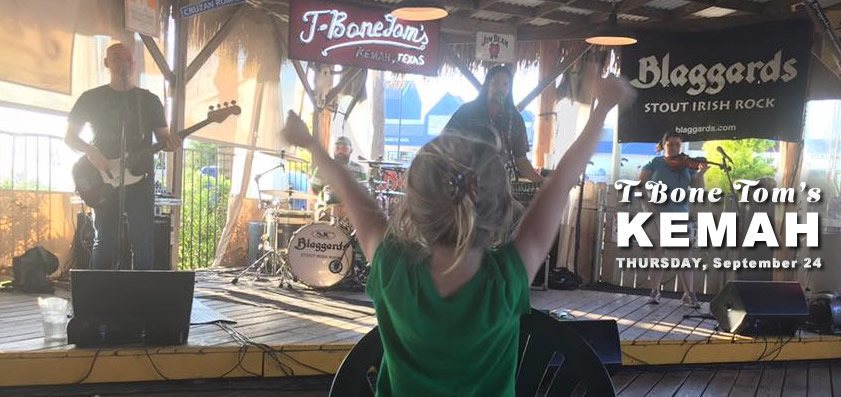 THURSDAY: T-Bone Tom's in Kemah
ALL AGES! Call and reserve a table near the stage now: 281.251.0715
Thursday, September 24
T-Bone Tom's Steakhouse, 6 PM (No Cover)
707 Texas 146
Kemah, TX 77565
281-334-2133
FRIDAY: Mo's Irish Pub in Vintage Park
Show starts at 8 PM. No cover!
Friday, September 25
Mo's Irish Pub, 8 PM
138 Vintage Park Blvd
Houston, TX 77070
281.251.0715
SATURDAY: Molly's Pub in the Woodlands
Come have a pint or two at Ted McCrann's First Annual Halfway to St. Paddy's Day Hooley with Blaggards! $10 cover at the door and $8 fajita plates.
Saturday, September 26
Molly's Pub – Woodlands, 8 PM ($10)
24905 I-45
Spring, TX 77380
(281) 367-1341