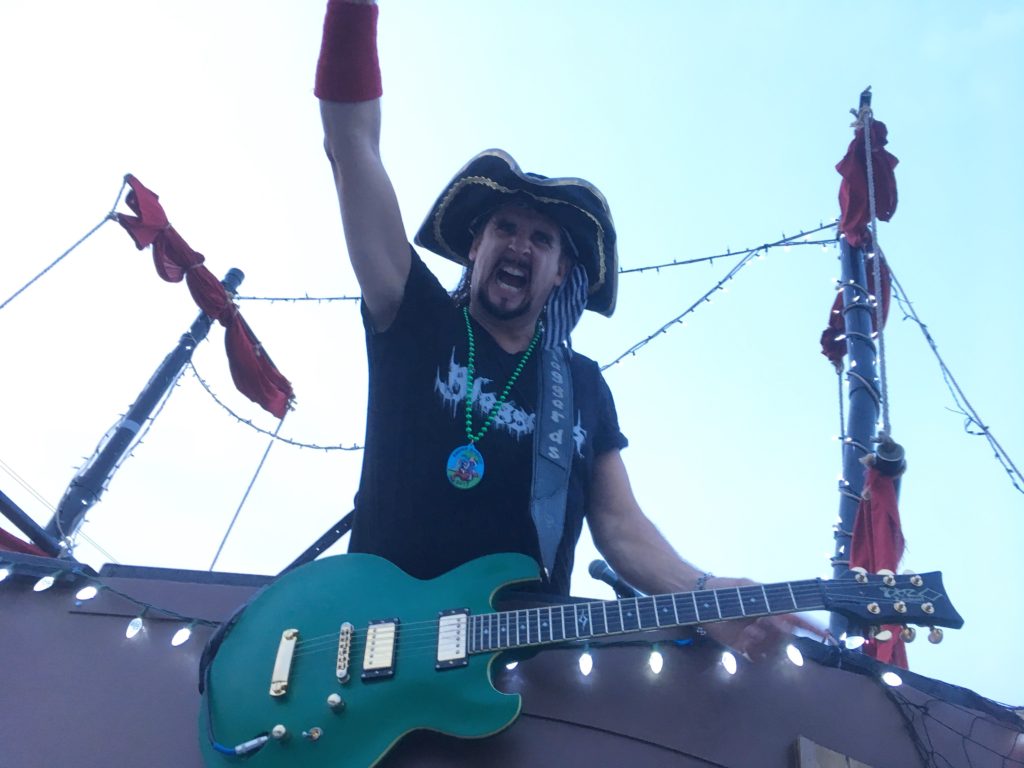 First, this Friday night we're back at Ashford Pub, 9:30 PM start.
Then Saturday, we're in the Houston Art Car Parade! Once again we shall rock aboard Party Parrots' Pirate Ship, the same one we performed on in Galveston's Fat Tuesday Parade.
The Art Car Parade starts on 2 PM along Smith Street, starting at Pease St., taking a left onto Walker St., a left onto Bagby St., and a right onto Lamar St. before ending at Sabine St. Check out a map of the parade route.
WEAR YOUR BLAGGARDS T-SHIRT at the parade! All t-shirts will be on sale Friday night at our Ashford Pub show for 10 bucks. Come rock out and gear up!
Friday, April 7
Ashford Pub, 9:30 PM
13308 Westheimer Rd, Ste 100
Houston, Texas 77077
Saturday, April 8
30th Annual Houston Art Car Parade, 2 PM
Smith Street in Downtown Houston
Houston, TX 77002