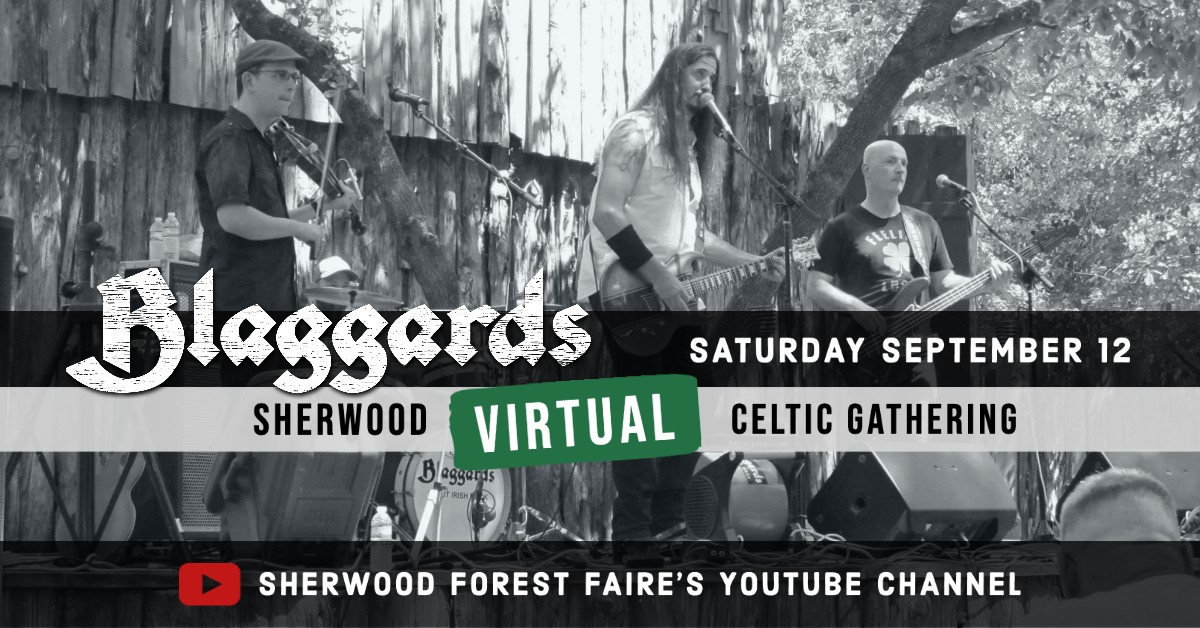 We're performing in the Sherwood Forest VIRTUAL Celtic Gathering Saturday September 12.
The show will be streamed from Sherwood Forest Faire's YouTube Channel in two segments: 1 PM to 4 PM, and 6:00 PM to 10:00 PM (Central Standard Time).
Blaggards go on about 8:30 PM, and as always we'll be graced with the fiery talents of Solar Rain.
Sherwood Forest will be sharing 50% of tips sent to paypal.me/virtualfaire with the entertainers and crew.
(Photo by Joyce Koester)